OUR
NEWS
Next >
1
2
3
4
Participation at IndiaSoft 2017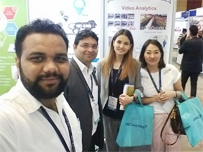 We, Yusata Infotech, participated in India Soft 2017 event on 13th and 14th February 2017 and was provided with a booth number, A051 to attract visitors from all over the world. During the event, we had rush of visitors from various countries looking for breakthrough solutions; most of the visitors were interested in our Video Analytics, telematics and IOT solutions. Some interesting discussions were held with visitors from Poland, Middle East, Germany, Australia, Khazakhstan and Tajiskistan. We were fortunate to have an IoT + Telematics solution for the Myanmar Post.
The event has been a good PR activity of Yusata, every year. We have been promoting our innovative solutions related to Telematics and IOT domain majorly. Our company forte is providing solutions in the different sectors like Transportation, Delivery and Dispatch, Service, Courier, Schools, Government, etc. It was a platform for us to experience and expose the array of different services of Yusata. Moreover, we would also like to add that it was a fruitful event by mean of adding channel partner in Oman and Kenya.
We wish to participate in the event again and congratulate the orgnaizer, exhibitors and visitors a successful year ahead.
Appointment of Channel Partner in Sultanate of Oman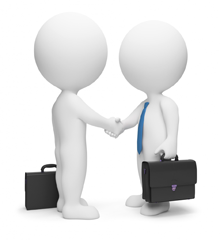 Oman has always been a lucrative market for the automobile industry and ancilliary services to it. The people there, have an understanding of the telematics solution and the internet access based location tracking.
We have finalized a Channel partner, Global Service LLC, who are present in the market for more than 2 decades. The partner is keen to develop the market and serve the requirement.
Specific needs and requirements have been identified for the Oman market, some of the unique features of Crash Technology, Driver Identification with Key FOBs, remote monitoring and disablement are important for the users there.
Necessary certification and permissions will be procured for entering the market with our GPS devices, imported from USA.
We are glad to have our Channel Partner onboard and are optimist to have a grand success.
Appointing of Channel Partner in Nairobi, Kenya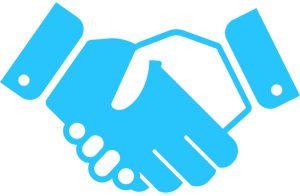 India Soft 2017 held at Hyderbad was a successful event for Yusata Infotech. We have been able to identify a Channel Partner for us and our products at Nairobi, Kenya. The Channel Partner is into the Telematics solution and have been successfully doing business in the territory of Africa. The partner have capability to cater to the african market like Tanazania, Mombasa, Nigeria, and others.
Over the discussion, we found that there is an ample opportunity for the Telematics solution, which can be tapped with a successful business relationship.
A MOU has been signed with the Partner to promote and develop the territory for the Telematics solution. All the technical and marketing support will be provided by Yusata Infotech, India office.
We look at a larger share of this market, with our channel partner
INDIA SOFT 2017, Hyderabad - The Destination for Indian IT companies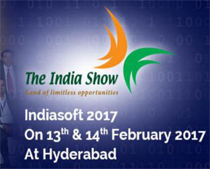 India IT Show 2017 facilitates building competencies by providing Indian participants an in-depth understanding about technology, market development and demand dynamics which assists in strengthening their foothold globally. The 16th High Tech Edition of INDIA IT SHOW will be visited by Global IT fraternity including Latin America, Africa, CIS, ASEAN, SAARC, North America, Europe, Japan, Middle East, Japan, Hong Kong, Korea, etc. A truly B2B landmark event which will delight the participants, exhibitors and delegates with its persona and character.
Yusata Infotech is participating at the INDIASOFT 2017 event as an Exhibitor promoting our break through solutions in Telematics and IoT domain. It has been trend for us, to present innovative solutions to the Global IT industry in focus domain areas, like - Crash Technology, e-POD, Exam Paper Box Tracking Solution, E-locks, and many more.
We humbly invite representatives from sectors - Transportation, Service, Delivery & Dispatch, Courier, Schools, Government, corporate to visit our BOOTH # A051 and experience the array of suitable services. The Venue is: Hotel Novotel, HI-TECH City, Hyderabad.
M-App for e-POD, put in action at Bangalore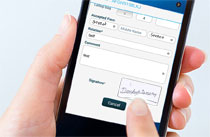 Our e-POD feature of YLogApp, to be used with mobile application - YLogLite has been put to use by a Logistic company dealing in deliveries of material to corporate sector. The user have a list of clients from different domains, looking for real time consignment location and delivery status.
e-POD is easy to use for organizations having multiple delivery vendors and need to monitor them on real time, capture delivery locations and generate automated POD slips for the consignment delivered. The onscreen signature module helps capturing real time signature of the recipient.
Transeazy Logistics, Bangalore had signed an agreement with Yusata to provide their clients receive real time POD and report as a part of better customer service. With YLogLite, the company will achieve multiple benefits of tracking, order management, consignment tracking, POD, delivery attempts, automated reports for self and clients. e-POD facility is available in YLogLite application, available on Google Play and iTunes.
Participation in Smart Cities Seed Funded project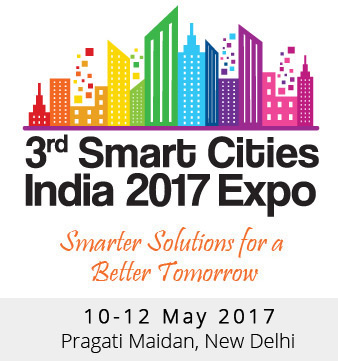 The Smart Cities project under the Seed funding from Government of India, for identified cities of India has been launched to develop solutions for better services and facilities to the citizens. The concept will provide a transparent and citizen-friendly approach for every major public utility services of Government. Under this project, the focus areas are: Smart Transportation Management, Smart Solid Waste Management, Smart City Surveillance, Environment Sensors and Monitoring, WIFI Zones, Smart Parking Management, etc. The projects are on initial basis and will be developed in a full-fledge service to the community over a period.
Yusata Infotech, had reached out to the Smart Cities Private Limited, the company thus formed to manage and develop the Smart Cities project across India, for utilizing our experience and expertise over Transport Management, Solid Waste Management and Smart Parking solutions.
We have the capabilities of advance telematics and IoT solutions built to support the most integral part of the overall eco-cycle of an organization.
We will be participating as a Consortium / JV with company of similar interest to implement solutions in various Projects in implementation across India.