OUR
NEWS
Next >
1
2
3
4
5
6
7
< previous
Temperature Sensor At Akshaya Patra foundation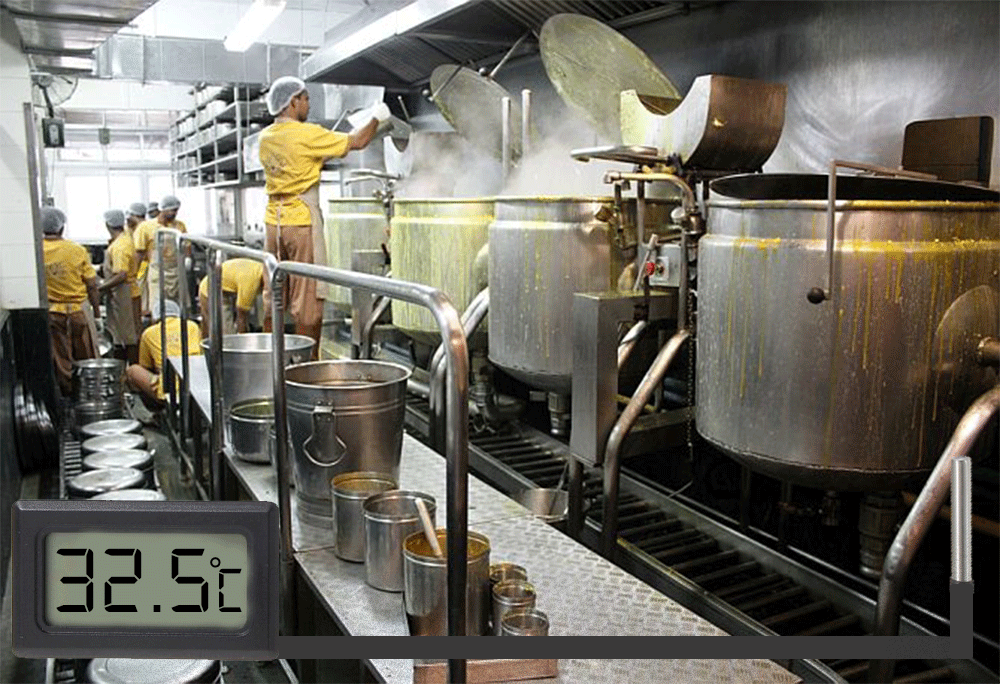 Yusata has successfully completed Proof of Concept (POC) at Akshaya Patra last week for the implementation of temperature sensors in Kitchen. The POC covered monitoring food temperature while cooked and transferring. The sensors were installed for 3 months and proved efficient in providing accurate temperature in real time. The solution is integrated with YLogApp portal to provide access to the department heads and trustees.
Akshaya Patra has been using our GPRS technology to track the delivery vehicles for safety and on-time delivery of food, and now with implementation of Temperature Sensor
solution, the department will be monitoring the average time of delivery and fulfil its motive of serving warm food to the children and people at large.
Akshaya Patra ensures healthy and hygienic food supply to larger number of children and cooked food is delivered in airtight steam vessels across the city.
DPC SmartFleet, TMS solution of USA taken over by SSGlobal LLC, a sister-concern of Yusata Infotech.

"Effective July 1, 2018, DP&C enterprises, LLC has sold its TMS software application "DP&C SmartFleet" to SSGlobal, LLC. This sale includes all the proprietary technology and marketing rights. SSGlobal, LLC is the USA business sister concern of Yusata Infotech Private Limited, a global technology and service provider established in 2008 at Jaipur. Yusata has provided software development services to DP&C Enterprises over the past 10 years, and is well versed in all technical & operating aspects of the DP&C SmartFleet application. SSGlobal LLC is headed by Sunil Sharma, a former partner to DP&C Enterprises.
DP&C Enterprises will continue its professional / consulting services practice, and provide transition support to SS Global over the next 6 months. All current operating modules, user credentials, etc. will stay in effect. We thank the firms who have become DP&C SmartFleet clients & vendors over the last (10) years and look forward to the successful transition to SSGlobal."
With this effect, Smartfleet will have added advantage of YLogApp and it will enhance the technical capability of Smartfleet; providing better experience to the clients and vendors.
Automated Driving Test Track (ADTT) Solution for Saudi and Malaysian Territory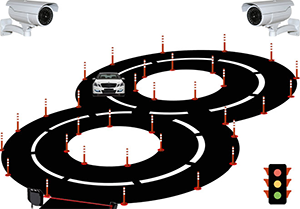 ADTT, an innovative driving test track solution developed by Yusata Infotech has been requested by the Saudi Arabia and Malaysia Driving institutes for customization and be implemented in their territories.
The application is independent software integrating Video Analytics and sensors to identify driving skills and abilities of driver in a controlled environment of institute and on road. The solution ensure pixel based foul identification and monitor real time every movement of driving on the test tracks.
The software ADTT is capable to support Candidate registration, bio metric capture, image capture, assigning tokens, test track sequencing, recording and analyzing driving skills, foul management, and result printing in a seamless environment without any interruption.
To support ADTT solution in these markets, additional module of in-car CCTV and video analytics are under development too.
The market is accepting video analytics based ADTT solution over sensor based solution.