OUR
NEWS
Next >
1
2
3
4
5
6
7
< previous
10th Anniversary Celebration at The Gateway Resort, Ajmer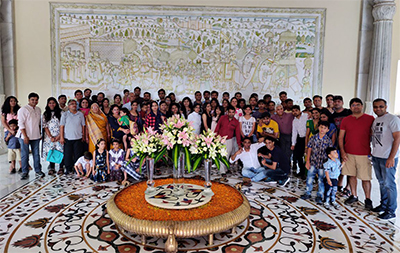 Yusata Infotech completed its 10th year in August 2018; a decade of innovation and service in the Information Technology sector. Yusata has developed from a Software company to Advance Telematics and IOT company in these 10 years.
The company celebrated anniversary at the Gateway Resort, Pushkar by The Taj Hotel. All the employees with their family members.
The two day celebration had many features planned for enjoyment and cherish success and growth of company.
On the first day everyone enjoyed visit to Adventure park had fun and games, evening dance and musical night, played musical chair and dumb seras; over and above all, had a delicious dinner.
Next day visited Brahma Temple in Pushkar, the only temple of Lord Brahma in the world. In evening we reached back to Jaipur.
During the celebration Mr. Sunil Sharma, Founder along with all the directors of company, Mr. M C Sharma (CEO), Ms. Suman Sharma (Managing Director), Mr. Jayant Arrawatia (Director Sales & Marketing), Mr. Sunil Karwasra (Director- Technology) and Mr. Ravinder Dhayal (Director – Projects) joined with family.
The 10th year celebration became a memorable moment for all the Yusatians and an occasion to be one as a family. Each one filled with new passion and commitment to serve with best technical solutions in coming years.
New Project of TGCS ASCP Project EBS customization with Creol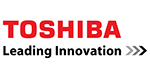 Toshiba Global Commerce Solutions is retail's first choice for integrated in-store solutions. The leading supplier of point-of-sale systems with a worldwide install base larger than any three major competitors combined, Toshiba is committed to delivering innovative commerce solutions that transform checkout, provide seamless consumer interactions and optimize retail operations.
TGCS for Advance Supply Chain Planning (ASCP) product required certain Custom Development for some of the RICE objects including EBS Customization and Oracle BI Reports.
The project is managed by CREOL, all the customization and development work has been done as partners. The team has EBS customization capabilities and has delivered already one custom module.
Currently team is working on developing Technical Design Document and interfaces for conversion of TERIS RICE Object from legacy system to new infrastructure of ORACLE.
Newer territories and capabilities are added with the team.
Participation at Gitex 2018 Dubai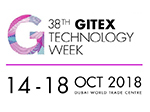 If you're talking technology within the Middle East, Africa and Asia. Right from world-famous industry names to Silicon Valley's hottest startups, everyone heads to GITEX in anticipation of big business partnerships, future-ready gear and booming successes.
Yusata is participating in GITEX for the 2nd consecutive year. The company is in association with DCS USA featuring innovative Telematics solution and IOT products - Temperature sensors, GPS solutions, ELD solution for USA market.
Yusata and DCS provides breakthrough technology support to clients across world.
Visit our booth at GITEX 2018. More details to follow in coming month.
Stolen Car recovered with YLogApp in Ahmedabad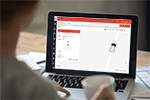 A client using YLogApp in Ahmedabad reported Car stolen from Gujarat- Rajasthan Border, Ratangarh at 2 am. The driver informed the car missing from the hotel parking at Ratangarh and he searched for it nearby, but in vain.
The car owner Mr. Harshad Patel informed our YLogApp team and requested for live feed of vehicle to track and trace the stolen car. Upon tracking with YLogApp, it was found that the car is parked at a location in Ahmedabad.
Mr. Patel rushed to the location and recovered the car with the accurate location tracking of YLogApp. A police FIR was lodged of car theft, and the GPS trail report was submitted which was accurate and had provided clear understanding of the car movement to Police.
Mr. Patel is now a brand ambassador for YLogApp solution and is part of highly satisfied customer list.
Message from CEO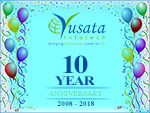 Hello Friends,

Greetings!

I congratulate you all for completing successful 10 years of Yusata Infotech; a pride moment for us.
At this occasion, I want to thank the almighty for his blessings bestowed upon us and the strength given to us to contribute towards nation's growth and our personal growth.
In the initial years of Yusata, we started with a small team and commitment to pave a path of providing quality solutions to foreign market majorly USA. We were a 100% export oriented unit of Software and Technology Park of India.
With the passing years, new and fresh talents were added to the pool, and we sailed through the revolutionary IT industry towards the motto of "bringing technology closer to life". Our aim is to make better technology and solutions available to enhance productivity and profitability of businesses.
I thank, all my colleagues, staff members, clients, vendors and patrons, who have stood with us on every front of business growth and supported during low moments.
Yusata completed a decade of service in providing quality Telematics solution to the industry and is poised with new energy to excel further in it. Yusata has added its captive Internet of Things (IoT) solution capability, the future of IT industry.
Today, we have partners in USA, Africa and India adding to the growth of company.
I, once again, congratulate each and everyone connected with us or was part with us. As a team we look forward to great decades coming ahead.

With all my best wishes,

Mool Chand Sharma
CEO
Participation at Mobile World Congress in September 12-14, Los Angeles, USA

Mobile World Congress Americas 2018 will bring together the brightest minds in the industry today, to imagine what tomorrow could bring.
MWC Americas is not just an event, it is an international gathering of innovative minds with the goal of creating a better future. Attendees will be amazed, motivated and optimistic about the future of mobile technology.
Yusata had participated last year at MWC 2017 in San Francisco and had envisioned prospect in the show with continuous presence.
Hence, Yusata is participating this year at MWC 2018, showcasing Telematics, DOT Log, ELD Solution and IOT Solutions. The booth assigned is No 8.

Successful Transition of Smartfleet with YLogApp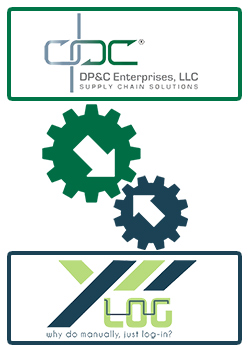 In the month of June, Yusata's sister concern company SSGlobal LLC in USA took over DPC Smartfleet with assets like client base, trademarks, logo, business rights and product source codes.
During July 2018, the transition of DPC clients to SS Global commenced with understanding the need of client and what new functions are expected to them. Post these meetings and clarity of new functions required, an integration plan has been set out for use of YLogApp functions.
Yusata's Solution YLogApp brings in the new features of DOT and Hour of Service, ELD Compliance, Driving Behaviour and additional functions, which satisfies the growing need of the clients.
Both Yusata and SSGlobal LLC is committed to provide the best to SmartFleet clients in USA.
New territories added with Ingram Micro POD Application

Ingram Micro India Private Limited had south territory to pioneer with the real time E-POD application implementation for their Chennai, Bangalore and Hyderabad branches. The application is knitted with their internal ERP Solution, helping Ingram Micro keep a trace of their consignments and delivery e-POD in real time.
Further branches of North, East and West were added in July 2018, the new branches which started are Delhi, Ballabhgarh, Kolkata, Pune. These branches have been added to the ERP solution and have direct access to the POD app with API integration.
Further in coming months, new branches will be added – Ahmedabad, Mumbai, Indore and Surat.
Ingram Micro have plans to implement the solution across all major branches in India.
DPC SmartFleet, TMS solution of USA taken over by SSGlobal LLC, a sister-concern of Yusata Infotech.

"Effective July 1, 2018, DP&C enterprises, LLC has sold its TMS software application "DP&C SmartFleet" to SSGlobal, LLC. This sale includes all the proprietary technology and marketing rights. SSGlobal, LLC is the USA business sister concern of Yusata Infotech Private Limited, a global technology and service provider established in 2008 at Jaipur. Yusata has provided software development services to DP&C Enterprises over the past 10 years, and is well versed in all technical & operating aspects of the DP&C SmartFleet application. SSGlobal LLC is headed by Sunil Sharma, a former partner to DP&C Enterprises.
DP&C Enterprises will continue its professional / consulting services practice, and provide transition support to SS Global over the next 6 months. All current operating modules, user credentials, etc. will stay in effect. We thank the firms who have become DP&C SmartFleet clients & vendors over the last (10) years and look forward to the successful transition to SSGlobal."
With this effect, Smartfleet will have added advantage of YLogApp and it will enhance the technical capability of Smartfleet; providing better experience to the clients and vendors.
Automated Driving Test Track (ADTT) Solution for Saudi and Malaysian Territory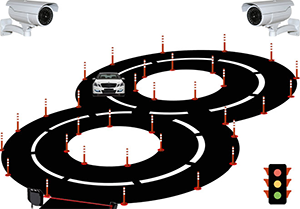 ADTT, an innovative driving test track solution developed by Yusata Infotech has been requested by the Saudi Arabia and Malaysia Driving institutes for customization and be implemented in their territories.
The application is independent software integrating Video Analytics and sensors to identify driving skills and abilities of driver in a controlled environment of institute and on road. The solution ensure pixel based foul identification and monitor real time every movement of driving on the test tracks.
The software ADTT is capable to support Candidate registration, bio metric capture, image capture, assigning tokens, test track sequencing, recording and analyzing driving skills, foul management, and result printing in a seamless environment without any interruption.
To support ADTT solution in these markets, additional module of in-car CCTV and video analytics are under development too.
The market is accepting video analytics based ADTT solution over sensor based solution.