Yusata turns 11 years in August 2019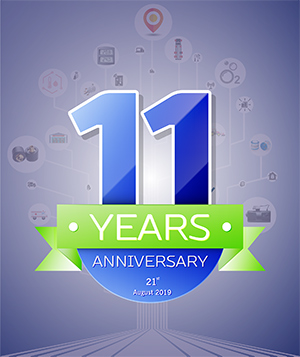 A great moment of cherishment and accomplishment to complete 11 successful years in the industry.
Yusata turns 11 years and have achieve a mark of excellence in better solution and service to its customers.
The company have operations in India and USA with partners and patrons across Middle East, Africa and South Asia.
With every growing year, the solution as well as technical capabilities of the company has grown multi-folds; from Software development to inhouse product design and development.