OUR
NEWS
Next >
1
2
3
4
5
6
< previous
India Soft 2018 –a showcase of Indian IT industry to the world.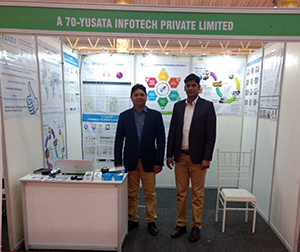 Yusata Infotech participated at IndiaSoft 2018 held at Parade Ground, Bangalore. It was the tenth consecutive participation of Yusata at the exhibition.
Indiasoft is organized by ESC with support of Department of Commerce, Ministry of Commerce & Industry, Government of India. Delegates from global IT fraternity including Latin America, Africa, CIS, ASEAN, SAARC, North America, Europe, Japan and Middle East visited on 24-25 January 2018.
Solutions presented were Proof of Delivery (e-POD), Telematics Solution,
Electronic Logging Device (ELD) solution a mandatory requirement for USA market and above all Digital Bluetooth PadLock - NOKE.
We have partnered with Zambian Company for the promotion of NOKE – Digital lock for their banking sector as well as Telematics solution to automated the overall School Bus transit system.
Our POD system is already the market.
Progress on Indian Oil Corporation Limited (IOCL) GEO-RTD Tender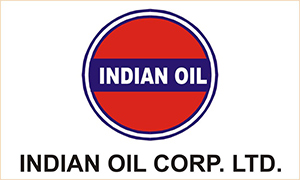 From our last month carry forward, IOCL a Maharatna PSU of India is engaged with us for their LPG Tank tracking as well as GEO Round Trip Distance project for 5 years.
We have already covered 80% of the Geo Round Trip Distance envisaged in the project, overseeing all the source and destination locations. The process includes physical verification of routes and capturing Latitude - Longitude of the plants and mapping them along with shortest and motorable way for LPG Tanks.
The next phase of project will be 1500 GPS device installation at various locations and ensure tank tracking as well as no deviation from the routes.

ELD (Electronic Logging Device) a mandatory requirement of DOT, USA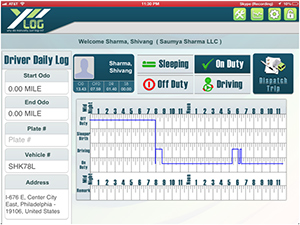 From December 2017, ELD is a mandatory compliance by the Department of Transportation, USA.
The Federal Motor Carriers Safety Association is the certifying agency for the ELD solutions developed by many companies. Yusata Infotech have its YLogApp registered and certified by the agency and is fully compliant to support the Motor Carriers to use it immediately.
The ELD solution is available on IPad and can be used easily; it comply with easy record, transmit and store all HOS information according to the functional requirements as detailed in the official ELD mandate.
If you are looking for any ELD solution, then contact us on sales@ylogapp.com
A Glorious 2017 passed, beginning of a new year 2018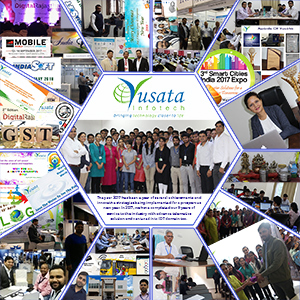 The year 2017 has been a year of several achievements and innovative strategies being implemented for a prosperous new year. In 2017, we have completed our 9 years of service to the industry with advance telematics solution and ventured into IOT domain too.

Some glimpses of achievements in 2017:
• Yusata awarded the Solid Waste Management VTS Tender by Malerkotla Municipal Council.
• Yusata awarded with IOCL Mumbai Vehicle Tracking system and GEO Round Trip Distance calculation work for Mumbai office.
• An application developed for Akshay patra - Hingonia App was launched By Smt. Vasundhara Raje, Hon.Chief Minister, Rajasthan State; the app received appreciation from the Chief Minister.
• Malaysia DEMO- ADTT
• New Clients added to the pool like SIMCO, DT, Brewsee, MI Sensor, Insight
• Participation at India Soft 2017 at Hyderabad.
• Yusata is now OSP Certified by Dept. of Telecommunication, Govt. Of India
• YLogApp Is Now VAPT Certfied By Security Brigade Infosec Pvt. Ltd. With this
certification, the YLOGAPP is now highly secure solution for any type of integration or as a standalone product.
• Appointment of Channel Partner in Sultanate of Oman
• Appointing of Channel Partner in Nairobi, Kenya
• Yusata and Noke, USA entered into Channel Partnership for India, Middle East and Asia territories. Noke is a Smart Bluetooth Padlock with access management.
• Yusata participated at Mobile World Congress, San Francisco, 2017
• YLogApp, is a approved and certified ELD solution from FMCSA, Department of Transport, USA. ELD solution is now mandatory in USA for commercial fleet movements. YLogApp complies with all the requisite rules of ELD.
• Innovative Electronic Proof of Delivery (e-POD) Application developed using any Android Smartdevice. The app removes dependency on costly Handheld device and allows the logistics company use the regular Android devices to capture images and upload POD in real time. The app is already used by a Pan India Logistics company.
• NOKE lock POCs are already running with some of the big names in the industry. Territories covered under POC are Bangalore, Mumbai, Delhi, Ahmedabad, Hyderabad and Chennai.
• Yusata participated at GITEX Technology Week in Dubai From 8 Oct-12 Oct, 2017 for the first time and received positive responses and enquiries.
• Placement/Recruitment Drive in Odisha with IT institutes
• Placement/Recruitment Drive in Poornima University Twice a Year
• Yusata Participated at MESSE NAGOYA, Japan during November 6-11, 2017
• School Parent App Put into Action for real time viewing of School Bus movement and ETA/ETD.
• ADTT software especially designed to support RTO and motor driving schools

Participation at IndiaSoft Exhibition at Grounds Palace, Bengaluru from 24- 25 January 2018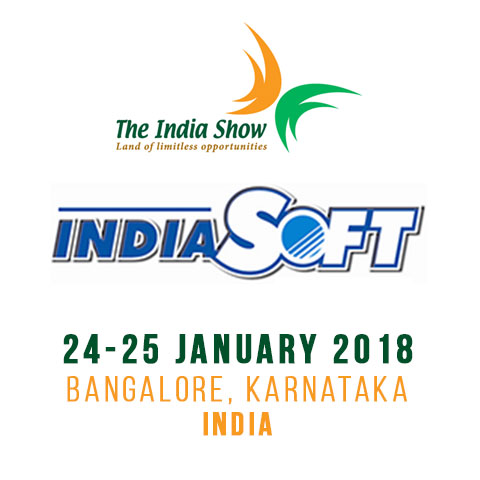 IndiaSoft is a large business networking event that provides a platform for the global buyers and encouraging their fruitful conglomeration with Indian IT Companies. The IndiaSoft exhibition invites exhibitors of various IT domains.
Yusata is a regular participant to the IndiaSoft show, and have been showcasing innovative products and services for immediate market. The exhibition will start from January 24, 2018 and January 25, 2018 at Grounds Palace, Bengaluru.
We have delegates visiting from various countries to explore business opportunities with us and other Indian IT companies.
Yusata will be endorsing its innovative solutions related to Telematics and IOT domain majorly.
Yusata awarded Malerkotla Solid Waste Management Tender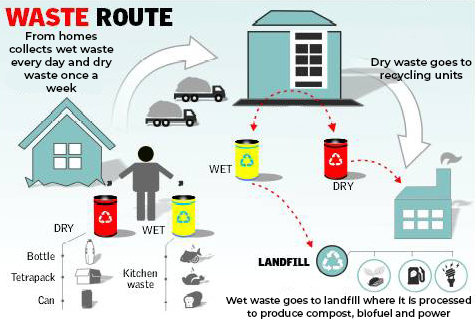 Malerkotla Municipal council published tender for vehicle tracking system to be installed in Solid Waste Management vehicles in the area. The solution will help council keep a track and record of vehicle movements, waste pick and drop, # of times, at what time duration. Yusata Infotech, participated and bagged this solid waste management work order.
This tender win has opened a new service area for Yusata to contribute effective solutions into Solid Waste Management domain of the country. The solution will help Municipal council to effectively monitor the waste collection movement and bring positive change in the overall hygiene and cleanliness of area.
Yusata will be providing them with Vehicle Tracking System (VTS) solution along with monitoring of the vehicle in real time to improve per vehicle productivity & reduce non-compliance, usage and route planning optimization of garbage trucks, rapid management of vehicle breakdown and maintenance and centralized command control center for waste collection and transportation.
Industrial Visit at Yusata Infotech from SIES Engineering College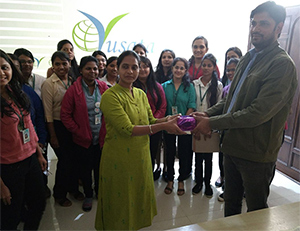 An Industrial visit of SIES College from Mumbai was planned at Yusata office on December 27, 2017. A total of 48 students and three faculty members visited from IT stream as a part of their Study course and practical understanding of IT industry.
The students and faculty was welcomed by Technical and Marketing department of the company; followed by interaction with students and employees. The students were taken thru a session briefing about the industry and its current transformation.
Mr. Ravinder Kumar Dhayal, Project Manager and Mr. Sunil Karwasra, Director Technology, conducted informative session for the students. He motivated students to select their domain and area of interest, also guided them to select areas like web development, mobile application development, designing, software architecture & software testing etc. as per the importance in current software Industry. Finally, HR Department Head gave a Brief Introduction and Journey of Yusata Infotech.
The visit was concluded with Question- Answer session wherein many students asked technical questions on current demanding technologies and market scenarios. Mr. Dhayal answered them and clarified all doubts and myths about the technologies and IT sector. All students were satisfied and happy to understand the practical use of technology after the session.
The students were motivated and positive towards the future of IT and their contribution in the coming future to the industry.
A refreshment and photo session were conducted to conclude the Industrial visit of SIES college. We extend our warm regards to the Faculty and college management.
Yusata exhibiting at INDIA SOFT 2018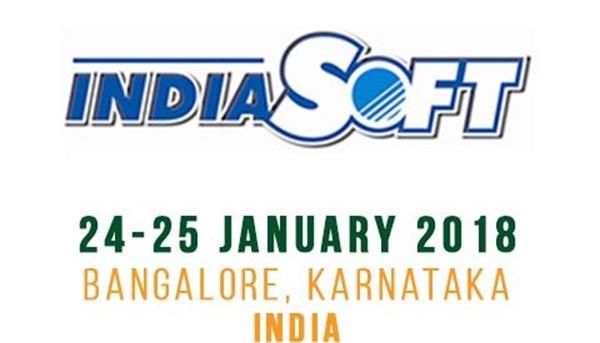 India's premier international IT exposition, INDIA IT SHOW is organized by Electronics and Computer Software Export Promotion Council (ESC) with the support of the Department of Commerce, Ministry of Commerce & Industry, Government of India.
Indiasoft 2018 will facilitate building of competencies by providing Indian participants an in-depth understanding about technology, market development and demand dynamics which assists in strengthening their foothold globally. The 16th high tech edition of Indiasoft will be visited by global IT fraternity including Latin America, Africa, CIS, ASEAN, SAARC, North America, Europe, Japan, Middle East, Japan, Hong Kong, Korea, etc.
Yusata will be promoting telematics solution, which deals with interacting to your automotive to provide details of Movement, speed, location, tracking, DOT logs, Proof of Delivery, Online Dispatch Management, Geo Fence management, etc.

Yusata participated at MESSE NAGOYA (Japan)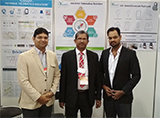 Participation in Messe Nagoya at Japan, Port Messe Nagoya had been an interesting exhibition to showcase Telematics Solution. MESSE NAGOYA was a four day event held In Japan from 8th November to 11th November 2017 at the Nagoya Port Messe in Nagoya, Japan. This event showcased huge variety of innovative products of exhibitors coming from across the globe, thus, giving an opportunity to experience specialty products, technologies and services in one venue.
During the exhibition, Telematics products and services were showcased to the visitors and breakthrough concepts of using Smart Bluetooth Padlock - YKe and IOT to achieve better productivity and profitability for the organization as well as individual entrepreneurs.
We had received warm responses from the visitors, who were interested in taking up solutions for their need; it has been fortunate to receive interest from various companies who were interested to provide Proof of Concept projects for their work.
Yusata awarded the IOCL Mumbai VTS Tender (Maharashtra)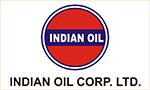 Indian Oil Corporation Limited (IOCL) floated a tender and, invited electronic bid from technically and commercially competent and experienced service providers for the provisioning of vehicle tracking system (VTS) with end to end solution.
Yusata Infotech, participated and won the most awaited tender, IOCL Maharashtra, as a lead bidder. It is a big achievement as well as an opportunity for Yusata to have a great start in the public sector organization.
Yusata will be providing them with Vehicle Tracking System (VTS) solution along with determination of Round Trip Distance (RTD) and verification by Geo-Databse creation for Route Mapping. The solution will provide real time knowledge of its fleets, Engine status, delivery status, driving behavior, fuel efficiency, various reporting formats and many more. The solution is truly beneficial and plays a quintessential role in the fleet management.
Messe Nagoya 2017 - Visit Our Booth Number 3D-224-3 At Japan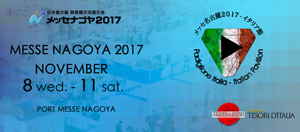 MESSE NAGOYA is a comprehensive international exhibition that cuts across industrial and business boundaries to get the word out broadly both within Japan and overseas on the products and services of our exhibitors, while also striving to help them expand sales channels and enhance personal connections.
Messe Nagoya marks 12th year and is an opportunity for Yusata to display all its speciality products, technologies and services in one venue, and expanding sales channels and building personal connections.
We invite you to visit our booth no. 3D-224-3 at Port Messe Nagoya. Yusata will be promoting its innovative solutions related to Telematics and IOT domain majorly.
Yusata Participated At GITEX Technology Week In Dubai From 8 Oct-12 Oct, 2017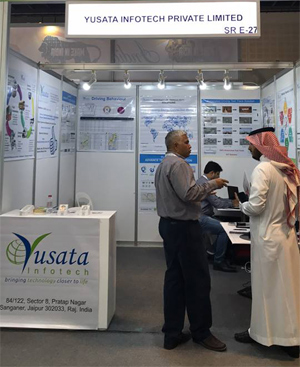 We, Yusata Infotech, participated in GITEX Technology week, from 8 Oct-12 Oct, 2017 with a booth # SR-E 27, and had visitors from all over the world. During the event, we had majority visitors from Middle East countries and inquiries for the innovative Smart Bluetooth padlock, YKe. Some interesting discussions held with visitors from Dubai, Middle East, Jordan, Iran and India.
GITEX Show is one of the leading Global IT Exhibition held every year in Dubai. GITEX Technology week has been a good PR activity for Yusata as GITEX Technology week has always been a game-changing event, being the world's fastest growing technology hub. Yusata show-cased products and solutions related to Telematics solution and IOT domain, majorly ELD solution, Video Analytics, and Smart Bluetooth Padlock, to support multiple industries, with major focus on transport and logistics industry.
Our company's strength is providing solutions in the different sectors like Transportation, Delivery and Dispatch, Service, Courier, Education, and Government Sector.
The event has been a good opportunity for Yusata Infotech to experience and show-case the collection of different services of Yusata. We wish to participate in the event again and congratulate the organizer, exhibitors and visitors a successful year ahead.
Placement/Recruitment Drive in Odisha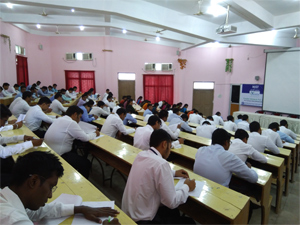 We have been invited by NIIS Bhubaneswar, NIST Berhampur, Trident Bhubaneswar, IMIT Cuttack, OUAT Bhubaneswar, CIME Bhubaneswar for the 3rd consecutive year for their campus placement drive; we appreciate the quality and talent in students of these institutes. These institutions provides the best education to their students with the market requirement approach, allowing students be prepared for challenges in their initial career years.
These Institution's Management and faculty groom students with theoretical and subject knowledge, Yusata hire fresh talents and provide industry training to develop them as an asset to the organization.
Yusata has been hiring a pool of students every year from the institutions and these students have proven their skills and capabilities as per the projects given to them.
We thank NIIS, NIST, Trident, IMIT, OUAT, CIME Institutions for inviting us for Campus Recruitment Drive.
Hingonia App Launched By Smt. Vasundhara Raje, Hon.Chief Minister, Rajasthan State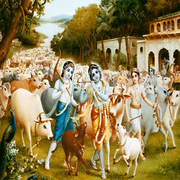 Recently Smt. Vasundhra Raje, Chief Minister of Rajasthan State had launched Hingonia App. Chief Minister visited Hingonia Cow Rehabilitation Centre where she launched Hingonia Krishna Balaram Gaushala Mobile app, powered by Yusata, which is especially designed to increase presence and attract more citizens to share helping hands in managing Cow shelter.
Hingonia Gaushala mobile app is available for both Android as well as iOS mobile users and can be downloaded from links:-


A Memorandum of Understanding was signed between Jaipur Municipal Corporation and Hare Krishna Movement for management of this centre for 19 years on the same day. Smt Vasundhara Raje, has also granted 10 Crore rupees for the welfare of foundation.
"Hingonia Gaushala is a place for Shelter and care for Cows where steps are taken to improve the conditions of cows. Government of Rajasthan and Jaipur Nagar Nigam handed over the management of Hingonia Cattle Rehabilitation Center managed by Hare Krishna Movement, an affiliated organization of Akshya Patra foundation. Hingonia shelter now takes better care of cows with improved and technically facilitated rehabilitation center.
The mobile app publishes facts about calf nutrition, cattle diseases & cure, vaccination & their schedules, details about rehabilitation center and technologies used to cure & save cows.
Using App - everyone get an update about the Gaushala in terms of facilities planned and provided to cows."